I know it is less than 3% of the season, but hey – it is something to create a foundation with.
To so many journalists, Mike Comrie was a big question mark:
Why is he going to his 5th team at the age of 26

Why is he such a head case?  Why would this be any different?

When is he going to really become the player that people thought he would be?
Well – for less than 3 percent of the season, Mr. Comrie is SHUTTING the doubters!
With another two goals, Comrie now has 4 and 6 points through 120 minutes of hockey.  I think we can safely say that he is working on earning a nice size extension quite soon.
What an interesting difference in first periods.  Friday night – a run and gun game with 6 goals scored.  Last night – just one, a PP goal by Buffalo.  The teams were a little tight.  A little tentative.
In the second frame, Chris Campoli took a wicked slap shot that went over the shoulder of Ryan Miller, to tie the game.  Then – it was the Mike Comrie show.  Two great goals in the third vaulted the home team to a two goal lead.
But when Jochen Hecht tied up the game with five and a half minutes to go, the Islanders played a smart, solid five minutes.  Last year, this was one facet of the game, that lead many fans to pull out their roasry beads, and commence heavy praying.  This year, the confidence is brewing.  The passes are crisp, the decisions are strong and decisive.  They actually took a great deal of chances, but within reason.  A very happy ending!
Monday – the Caps come in for a matinee game.  This game, unfortunately, I have to miss.  I have work obligations that do not permit me to attend.  However, I feel confident that another victory will come the Islanders' way.
Once again, I will give my three stars of the game: (however, they match the ones announced at the game)
3.  Chris Campoli – strong start for the young Ontario lad

2.  Rick DiPietro – showing his ability to take on the competition and lead the team

1.  Mike Comrie – on pace for 240 points?  Highly doubtful – but a sniper is getting the chance to show his stuff…. Jason who?

TIN TWIT AWARD – NOTHING – all was good.  With the only exception of the LIE like congestion on the concourse, everything on opening day was a great day.
BRING ON THE CAPS!
Jon Sim hurt his knee last night, trying to make a check and missed, slamming his knee into the boards.  He may miss some time.  Expect either Franz Neilsen (who got the game winning goal last night in Bridgeport's win against Hartford), or Jeff Tambellini.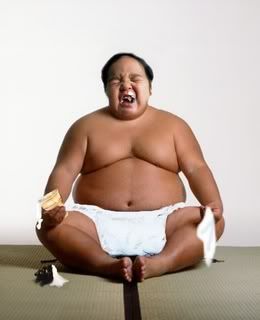 For all of you fans of the Broadway team – my deepest sympathies for your loss last night, as well as the loss of Sean Avery for a significant period of time.  I guess it was my comments of "mutant" and "dingbat" that were used in the Long Island Press about this blog, that caused the injury.   So it is ALL MY FAULT!!!!!  Yea!!!  I hope it is a significant time frame.  I am not usually the guy that wishes injuries on people, but I don't like this guy.
Posted under Islanders 07-08
This post was written by Gary Harding on October 7, 2007